We can get a visual on your plumbing issues with a camera inspection.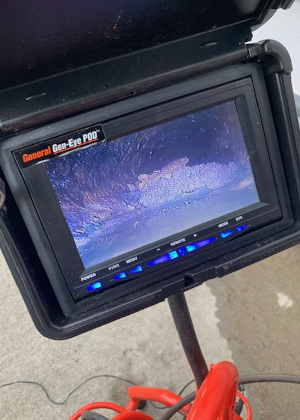 Here at East Atlantic Plumbing LLC, we offer plumbing camera inspection services to provide comprehensive assessments of your plumbing system in Wrightsville Beach, North Carolina. With over 30 years of experience, our family-owned business specializes in accurate diagnostics and effective solutions for your plumbing issues.
Using an advanced camera system, our plumbing camera inspection service offers precise diagnostics by identifying issues such as clogs, blockages, leaks, or pipe damage. This targeted approach saves time and money by eliminating guesswork and unnecessary digging. This type of inspection can also uncover hidden problems like deteriorating pipes, tree root intrusion, or connections that are misaligned. By addressing these issues early on, we can help prevent costly repairs and mitigate potential further damage.
Our team has extensive experience and vast knowledge of plumbing issues, allowing us to excel at resolving complex plumbing challenges. We serve residential, commercial, and industrial properties, providing reliable solutions tailored to the unique needs presented by your specific property and plumbing issues.
If you suspect or are experiencing persistent plumbing issues, our plumbing camera inspection services can provide clear insights into your plumbing system, allowing us to implement effective solutions for your needs. We value superior workmanship and exceptional customer service, in addition to using cutting-edge technology to accurately diagnose and remedy your plumbing issues. Swiftly identifying and addressing these issues can save you time and money by preventing potential future damage. We aim for reliable results with every job and are able to handle the most complex tasks. Give us a call today to schedule a plumbing camera inspection so that you can have a smoothly functioning plumbing system!
---
At East Atlantic Plumbing LLC, we offer plumbing camera inspection services in Wilmington, Carolina Beach, Wrightsville Beach, Leland, Castle Hayne, Myrtle Grove, Ogden, Kure Beach, Porters Neck, Bayshore, Kings Grant, Northchase, Hampstead, and throughout New Hanover County, Brunswick County, and Pender County, North Carolina.