Our process for sewer drain cleaning can eliminate even the largest and most problematic clogs.
Although it's not particularly pleasant to think about the sewer or the pipes that connect from your home to the sewer drain, these components are vital in the existence of indoor plumbing. If you've ever experienced a clogged or damaged sewer line or drain, you know just how vital these components are to a working plumbing system.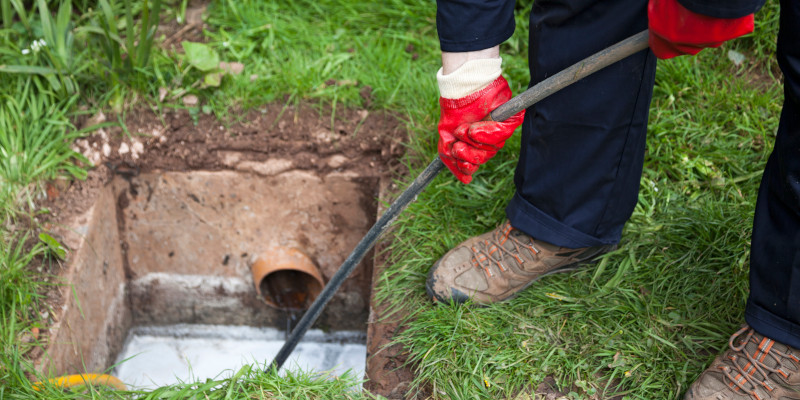 When you flush a toilet in your home or business, the liquid and solid waste move through the pipes and into the sewer line, which connects to your area's wastewater treatment and processing plant. These pipes are often referred to as the sewer drain of a structure.
Over time, a sewer drain can accumulate a lot of grime that may build up and create clogs. A clogged sewer line is problematic because it prevents the proper movement of liquid and solid waste. A major clog can lead to sewage backups, which are incredibly unpleasant to deal with, as well as potentially harmful in your space.
Although some clogs are easy to clear, sewer drain clogs are often much more complex and require a plumber to resolve. Our team at East Atlantic Plumbing LLC is ready to perform sewer drain cleaning and other sewer line services for those located in Wilmington, North Carolina and the surrounding area.
Our process for sewer drain cleaning can eliminate even the largest and most problematic clogs. Additionally, we can resolve other issues, including collapsed and blocked sewer drains that cause major problems for the plumbing system. Contact us for more information about sewer drain cleaning or to request service.
---
At East Atlantic Plumbing LLC, we offer sewer drain cleaning services in Wilmington, Carolina Beach, Wrightsville Beach, Leland, Castle Hayne, Myrtle Grove, Ogden, Kure Beach, Porters Neck, Bayshore, Kings Grant, Northchase, Hampstead, and throughout New Hanover County, Brunswick County, and Pender County, North Carolina.