Reliably flush out blockages in your sewer drain.
Your home's drains get clogged with soap scum, hair, and debris, even when you're careful. The same can be said for your home or business' sewer drain, except when this drain gets clogged, it's much more of a pain to deal with. Instead of waiting for an emergency plumbing problem to develop, be proactive about cleaning out your sewer drain with hydro-jetting services provided by our team at East Atlantic Plumbing LLC.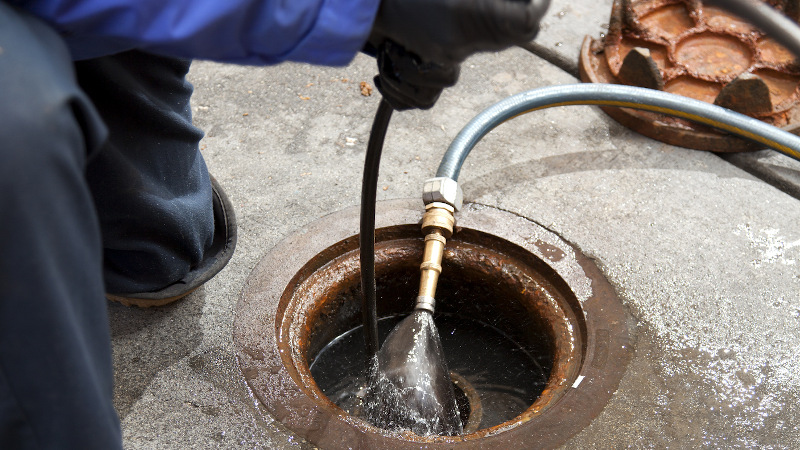 Originally, hydro-jetting was only used to pressure wash the interior walls of a drainpipe to eliminate grease or buildup, and this service was typically only used at restaurants that had very greasy drain lines. Today, hydro-jetting can be used to cut back tree roots in a sewer line and clear out even the toughest blockages to prevent sewer clogs and other emergency plumbing situations.
When you use a standard drain snake, the drain snake will rotate as you push the cable down into the drainpipe. This will only move whatever is clogging up the drain to get rid of the stoppage. In comparison, hydro-jetting will completely wash away any and all debris in the line, and you'll be left with a completely spotless sewer or drain.
If you want to get rid of blockages in your drains and sewer pipes completely, hydro-jetting is the solution you need. Contact us today to learn more about hydro-jetting or how we can enhance the reliability of your plumbing system at your home or business in Wilmington, North Carolina.
---
At East Atlantic Plumbing LLC, we offer hydro-jetting services in Wilmington, Carolina Beach, Wrightsville Beach, Leland, Castle Hayne, Myrtle Grove, Ogden, Kure Beach, Porters Neck, Bayshore, Kings Grant, Northchase, Hampstead, and throughout New Hanover County, Brunswick County, and Pender County, North Carolina.