Let us clear out those bothersome sewer blockages.
There are some clogs that a homeowner can take care of without there being much of an issue. If your toilet is clogged, then it is likely fine if you reach for the plunger and take care of it yourself. If you have a drain that is draining slowly in the shower, then you likely can utilize a drain snake to clean it out and have it running like new. However, if you have a clog or blockage in your main sewer line, not only is it going to be a serious problem, but it also will require the skills of our plumbers to repair. Here at East Atlantic Plumbing LLC, we want to help you with sewer blockages and other issues in Wilmington, North Carolina.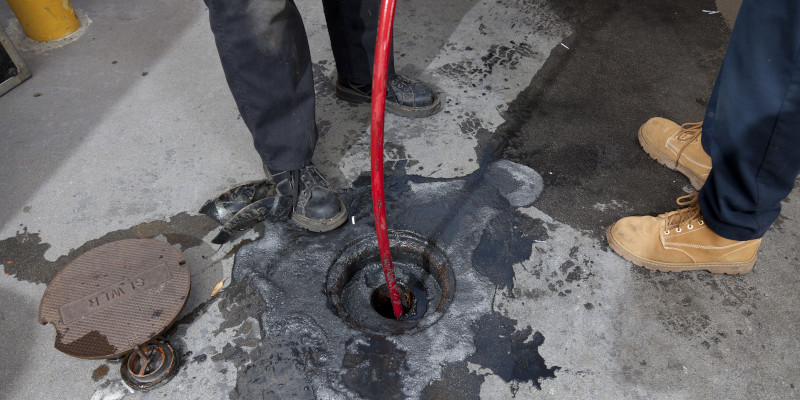 Drains that leave your home are going to converge into one larger wastewater pipe that takes wastewater out to the sewer or septic system. This large pipe can become clogged or blocked like any other pipe in your home, except it will cause bigger issues. When sewer blockages occur, the wastewater has nowhere to go and will be forced to move backwards. This means you could end up with water backing up into toilets, bathtubs and other drainage points at an alarmingly fast rate. However, we can get you up and running again quickly.
Clogs are not the only thing that can cause sewer blockages. Because sewer lines are buried underground and lead the wastewater from the property to the treatment center or septic system, they can be blocked, clogged, or collapsed by a variety of natural issues such as shifting soil, tree roots growing through or around the pipe, or any number of other issues. With our expertise, tools and skills, we can find and repair your sewer blockages with efficiency. Contact us today!
---
At East Atlantic Plumbing LLC, we fix sewer blockages in Wilmington, Carolina Beach, Wrightsville Beach, Leland, Castle Hayne, Myrtle Grove, Ogden, Kure Beach, Porters Neck, Bayshore, Kings Grant, Northchase, Hampstead, and throughout New Hanover County, Brunswick County, and Pender County, North Carolina.
Similar Services We Offer: