We Want to Give You $50 Off!
Get help from an expert plumber! If you've never used our plumbing services before, call us and we'll take $50 off your project.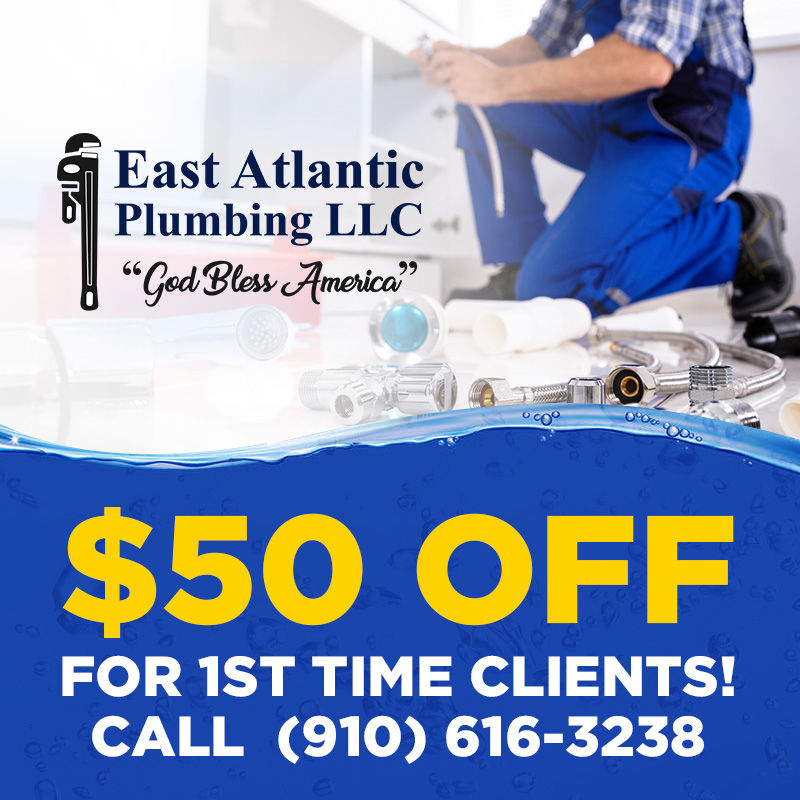 Call Us Now to Claim Your Offer!
Besides this great offer, here's why you should choose us to be your plumber:
We can handle residential, commercial, and industrial plumbing jobs.
We're a full-service plumbing company that can diagnose and solve plumbing problems quickly and effectively.
We've invested over $1 million in high-tech plumbing equipment to get exceptional results for our customers.
My business experienced a blockage we could not manage to break free. I contacted East Atlantic Plumbing LLC, and they came to the rescue immediately. From start to finish, they were amazing, courteous, knowledgeable, and clean!! After they fixed the situation (it was a stinky, hot, mess!!), the staff sanitized, mopped, and made sure we were happy. I can't say enough about my experience. Exceeded my expectations and HIGHLY RECOMMEND! 5-star service!
You can't go wrong choosing us as your plumber. Call us and take $50 off your next plumbing project!
*New customers only