Not only can we resolve a drain blockage, but we can also help prevent those related to buildup.
Plumbing services do more than just deal with issues related to water lines coming into your Wilmington, North Carolina home. They can also help with problems that can occur with the drain lines that exit your home. At East Atlantic Plumbing LLC, one of the common service requests we get is to deal with a drain blockage.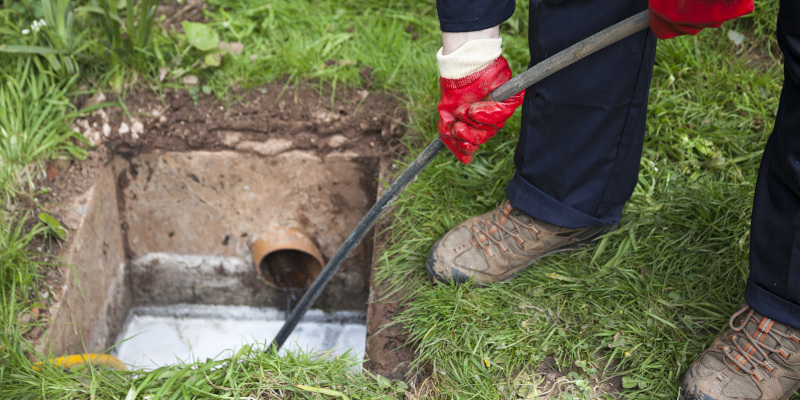 A drain blockage generally falls into one of three categories: a blockage due to buildup, something being inadvertently flushed down a toilet or sink drain, or damage to the underground pipes, often due to infiltrating roots, although there can be other causes as well. The good news is that our master and journeyman plumbers are experienced with resolving all of these problems.
Not only can we resolve a drain blockage, but we can also help prevent those related to buildup. We offer preventative care for your drains with our drain cleaning services. Not only will this help you avoid a drain blockage, but it will also help keep your drain lines in top condition.
You do not have to wait until you have a full-fledged drain blockage. If you notice that all your drains are moving more slowly, this is a sign there is a problem with the main sewer line, and it should be addressed as soon as possible, as a backup could happen before long.
There are several issues that could cause a problem. Tree roots, as already mentioned, are a common cause, but it can also happen from a heavy vehicle driving over the sewer line or ground settling that has caused the pipe to fracture. Rest assured that whether you need hydro-jetting or pipe replacement, our team will do what is necessary to resolve your drain blockage.
Contact us today with any questions you may have or to schedule an appointment to deal with a drain blockage you are experiencing at your home. We also offer commercial plumbing repairs and drain cleaning.
---
At East Atlantic Plumbing LLC, we fix drain blockages in Wilmington, Carolina Beach, Wrightsville Beach, Leland, Castle Hayne, Myrtle Grove, Ogden, Kure Beach, Porters Neck, Bayshore, Kings Grant, Northchase, Hampstead, and throughout New Hanover County, Brunswick County, and Pender County, North Carolina.