We can perform sewer line replacements, repairs, and cleanouts.
There are many projects that a property owner can handle on their own. A clogged toilet is generally pretty easy to resolve, especially if you have an effective plunger. A clogged shower drain might need to be snaked to remove a buildup of debris. But when you're dealing with something like a sewer line, it's important to bring in the experts.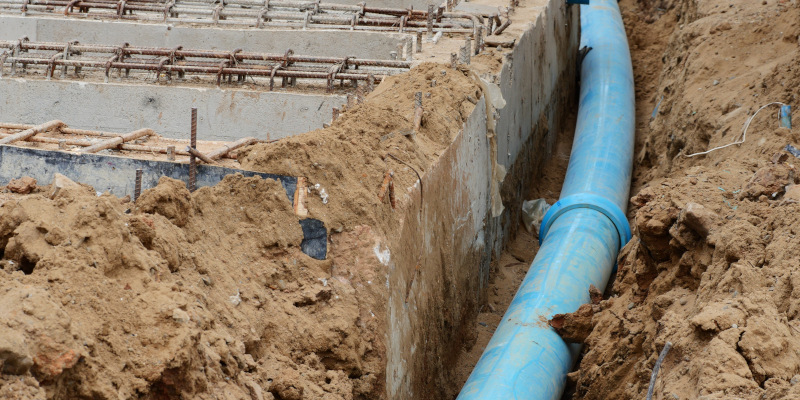 Those in the Wilmington, North Carolina area can always count on our plumbers at East Atlantic Plumbing LLC to perform a range of services on sewer lines. We often see problems with tree roots growing into the lines, which can prevent liquid and solid waste from moving through the pipes properly. Other issues that may require immediate attention include shifting soil and major clogs.
It's not easy to know when the sewer line is the cause of a problem in your home or business. If you try to clear a clogged toilet to no avail, this can indicate that the issue lies deeper than what the plunger can reach. But instead of guessing about what might be wrong, contact our team, and we'll send a technician right away. We can perform sewer line replacements, repairs, and cleanouts.
When the line has sustained major damage, a replacement service may be the only option. Our technicians who perform sewer line replacements have undergone extensive training in the proper method, so you can feel confident when we're working on your property. Before we take any steps, we'll talk to you about our findings and offer recommendations so you can make an informed decision. If you have questions about sewer line replacements, don't hesitate to contact us.
---
At East Atlantic Plumbing LLC, we offer sewer line replacements in Wilmington, Carolina Beach, Wrightsville Beach, Leland, Castle Hayne, Myrtle Grove, Ogden, Kure Beach, Porters Neck, Bayshore, Kings Grant, Northchase, Hampstead, and throughout New Hanover County, Brunswick County, and Pender County, North Carolina.