Let us restore your plumbing functionality by cabling your lines.
When it comes to clearing clogs and restoring functionality in sewer lines, our team at East Atlantic Plumbing LLC is a go-to expert. We are a family-owned business serving Wilmington, North Carolina with over three decades of experience. Our team is committed to providing high-quality work and reliable, exceptional customer service.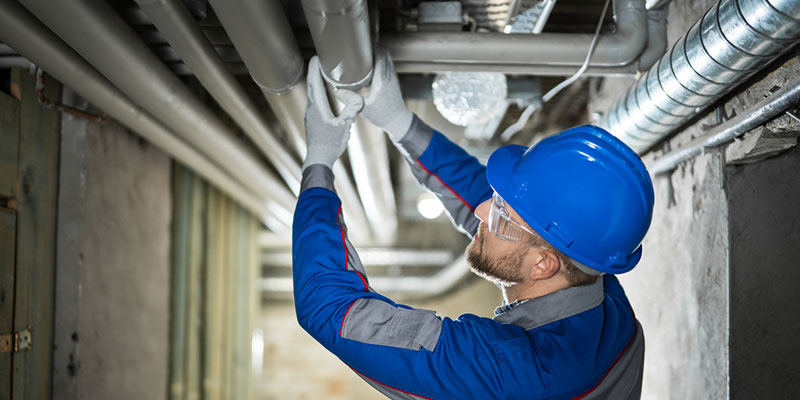 Cabling lines, also known as snaking, is one of our many specialties and services offered. We use specialized equipment that is operated by our certified technicians to navigate your sewer line and effectively break up and remove stubborn clogs. This method restores the flow and functionality of your plumbing system, ensuring your plumbing will be running smoothly.
One of the biggest advantages of cabling lines is the cost and time savings offered by this method. By opting for this service, you can avoid more extensive and costly repairs down the line by addressing the root problem effectively. Our team of experienced technicians works efficiently to remedy your issues promptly, minimizing downtime, disruption, and inconvenience.
No matter how complex your plumbing situation is, we are well-equipped to handle cabling lines for various applications. Whether it is a residential, commercial, or industrial property, our team has the experience, knowledge, and equipment to implement effective solutions tailored to your specific plumbing design and needs.
If you are experiencing disruptive clogs, reach out to us. We understand the importance of resolving your plumbing issues swiftly, so you can trust us to diagnose and solve your plumbing problems expertly and efficiently. Your property deserves a smoothly functioning plumbing system; contact us so that our skilled technicians can restore functionality to your system today!
---
At East Atlantic Plumbing LLC, we offer services using cabling lines in Wilmington, Carolina Beach, Wrightsville Beach, Leland, Castle Hayne, Myrtle Grove, Ogden, Kure Beach, Porters Neck, Bayshore, Kings Grant, Northchase, Hampstead, and throughout New Hanover County, Brunswick County, and Pender County, North Carolina.