Our team is always ready to fix any plumbing leaks.
At some point in your life, you've probably seen water stains on walls or puddles of water on floors. You've most likely heard a constant drip coming from the bathroom sink. For all the good that an indoor plumbing system does for our everyday lives, you still might eventually experience some plumbing leaks. These leaks can come from pipes, faucets, and valves, but they aren't always easy to spot. Most of the time, you'll see the damage from any plumbing leaks before actually locating the source of the leak.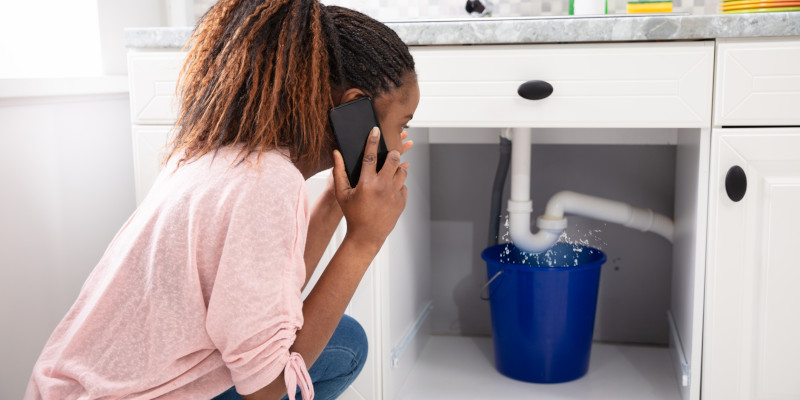 Over time, unchecked leaks can be very destructive to your home or commercial facility. The floors in your building can start to warp and rot (if they're made from wood). The drywall and framing within your building can weaken, threatening the structural integrity. And these aren't even the worst problems. If water accumulates and is left to sit, mold and mildew can sprout and develop, which can result in serious health concerns.
It's important to get any plumbing leaks fixed right away, which is why our team is always ready to serve the Wrightsville Beach, North Carolina area. Don't risk the health and safety of you and everyone else in your residential or commercial facility. With over 30 years of experience, our company is more than capable and dedicated to making sure your plumbing system is operating correctly. In fact, we pride ourselves on taking the time and care necessary to give you the personal attention you deserve. For more information, call us at East Atlantic Plumbing LLC today!
---
At East Atlantic Plumbing LLC, we fix plumbing leaks in Wilmington, Carolina Beach, Wrightsville Beach, Leland, Castle Hayne, Myrtle Grove, Ogden, Kure Beach, Porters Neck, Bayshore, Kings Grant, Northchase, Hampstead, and throughout New Hanover County, Brunswick County, and Pender County, North Carolina.
Similar Services We Offer: