Call us the next time you need a plumber.
When you need a plumber, you usually don't have time to wait. Whether you're having an issue with your sink, toilet, or shower, you want someone to come by and help you out as soon as possible. When this happens, you can always count on us at East Atlantic Plumbing LLC.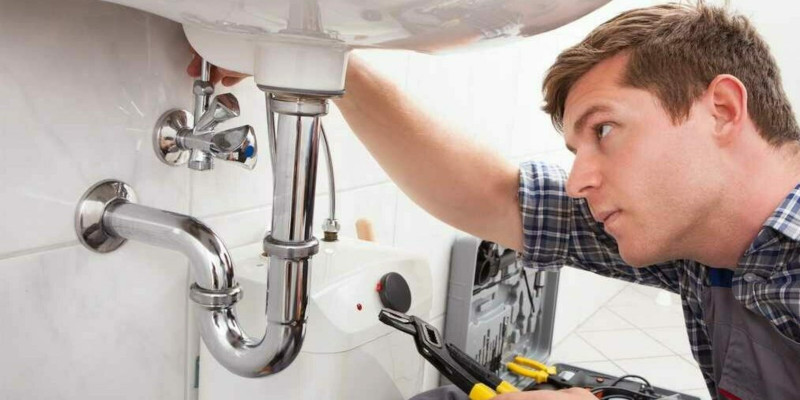 Our fully licensed, experienced plumbers serve the Leland, NC area and we promise we'll never let you down. Call us and we'll send someone to look at your plumbing right away. We'll go over all your options with you and give our honest recommendation about what needs to be done. We're open, honest, and knowledgeable, which is why so many people continue to choose us when they need a professional to look at their plumbing.
Beyond just fixing plumbing fixtures and systems, we also serve commercial locations. If your business needs a reliable plumber, we can help. We never settle for poor quality or subpar workmanship – we always listen to the customer and do whatever we can to provide a better experience. Whether for residential or commercial, we guarantee we won't disappoint.
FAQs About Our Plumbing Company
At East Atlantic Plumbing LLC, we're here to make getting the plumbing help you need when you need it a simple, easy process. Below, we've answered a few questions we receive regularly about our plumbing services and work as a plumbing company.
What plumbing services do you offer?
We offer every plumbing service your home or business could ever need. For example, we do leak detection work, plumbing inspections, drain cleaning, sewer line replacements, water heater replacements, and much, much more.
How much experience do you have?
We've been in business since 1985, and because of this, we're one of the most experienced plumbing companies in the Wilmington area. Hire us to take care of your plumbing job and know that no matter what, we'll be able to complete it with excellence.
Do you offer emergency service?
Yes! If you have a plumbing situation on your hands that just can't wait, contact us. We'll send one of our emergency plumbers to your home or business right away.
What makes your plumbing company different?
In addition to our experience, we continue to invest in high-tech equipment to provide the best possible results on all plumbing jobs. We're also reliable, communicative, and known for providing great customer service.
How do I set up an appointment?
If you want to schedule an appointment with our plumbing company, contact us directly! We look forward to hearing from you. 
The next time you need a
plumber
, call us! We'll respond right away and make your life easier, not harder. If you have questions about what we do and why we're the right plumber to help you out,
give us a call today
.
---
At East Atlantic Plumbing LLC, our plumbers serve customers in Wilmington, Carolina Beach, Wrightsville Beach, Leland, Castle Hayne, Myrtle Grove, Ogden, Kure Beach, Porters Neck, Bayshore, Kings Grant, Northchase, Hampstead, and throughout New Hanover County, Brunswick County, and Pender County, North Carolina.
SIMILAR SERVICES WE OFFER: