The plumbing of a commercial building is far more complex than that of a home, so it stands to reason that although many of the repairs might be similar in nature, they will be more problematic for a business. Even common commercial plumbing repairs are often more urgent because of what is at risk and the complexity involved. Here are the most common repairs and what makes them more complex.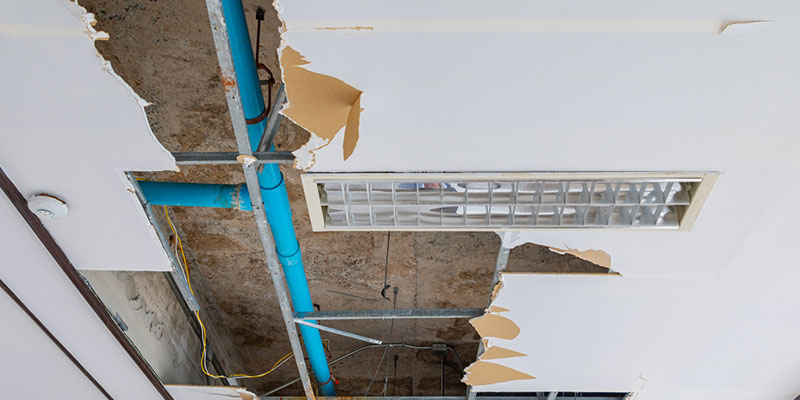 Silent toilet leaks- A silent toilet leak is one that goes unnoticed because the water isn't covering the floor. If you have several bathrooms in your building, and thus many toilets, it is important to stay on top of maintaining them, as even one or two that are leaking can elevate your water bill significantly.
Silent pipe leaks- Pipes can leak in a way that goes unnoticed, just like a toilet leak can. If there is a pipe inside a wall, for example, the water could flow down into a rarely used room or basement so you don't learn right away that you need commercial plumbing repairs. Keeping an eye on your water bill is one way to catch this problem. Regular inspections are another.
Clogged drains- People tend to use less caution about what they flush or put down the drain at a business than they would in their own home. It is not uncommon to need drain cleaning services at a business because of this unfortunate fact.
Sewer issues- One of the most obvious signs that you need commercial plumbing repairs is the presence of sewer odors. Odors could indicate that a backup is imminent, so calling right away is a wise idea.
At East Atlantic Plumbing LLC, we are an unlimited licensed plumbing contractor offering both residential and commercial plumbing repairs, maintenance, installation, and inspection services throughout the Wilmington, North Carolina area. With more than three decades of experience, we are confident we will handle your repair issue right the first time and provide ongoing services to help you avoid emergency situations. If you do have an emergency, you can reach us any time of the day or night. Call today to learn more.