We offer pipe repair on all types of plumbing systems.
It is a common misconception that plumbing systems will last as long as the rest of your Wrightsville Beach, North Carolina home. The reality is that pipes do wear out eventually, and you could also need pipe repair along the way to resolve intermittent issues.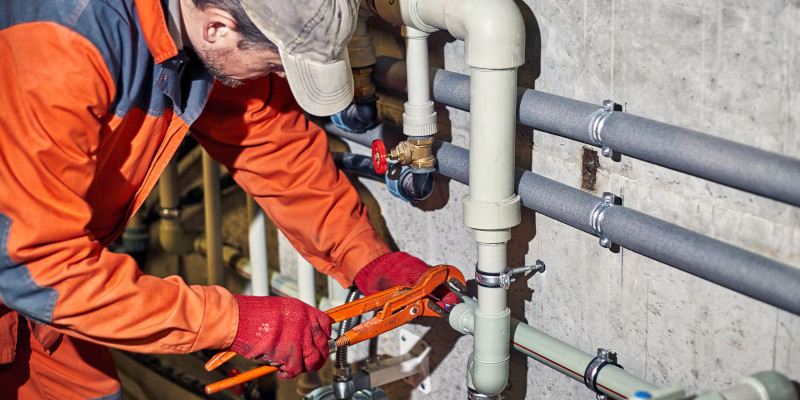 At East Atlantic Plumbing LLC, we can provide an accurate evaluation of the condition of your home's pipes and let you know if any need to be repaired or if they are all nearing the end of their functional life. We also can spot styles of piping that have been discontinued because they are not reliable, so you can be proactive in having them replaced before you end up with serious water damage.
In most cases, however, pipe repair is a cost-effective solution to deal with such issues as a burst pipe, loose connection, or other concerns. We won't try to pitch you on repiping if your home doesn't need it. We will also take the time to address all your questions so you can make an informed decision about how to proceed with correcting the pipe issues in your home.
You should also keep in mind that we are available 24 hours a day. If you need emergency response for pipe repair, don't hesitate to reach out, even if it is after normal business hours or even on the weekend. We know that time is of the essence if you've had to shut off your water to minimize water damage.
If you have any questions about our pipe repair services for your home or business or any of the residential or commercial services we offer, contact us today.
---
At East Atlantic Plumbing LLC, we offer pipe repairs in Wilmington, Carolina Beach, Wrightsville Beach, Leland, Castle Hayne, Myrtle Grove, Ogden, Kure Beach, Porters Neck, Bayshore, Kings Grant, Northchase, Hampstead, and throughout New Hanover County, Brunswick County, and Pender County, North Carolina.