We use drain snakes to get rid of clogs.
When your sink or toilet gets clogged, you may get out your plunger and try to dislodge the buildup, allowing water to flow freely through the drain once again. While this is a good first step if you have a clog, unfortunately, it doesn't always get results.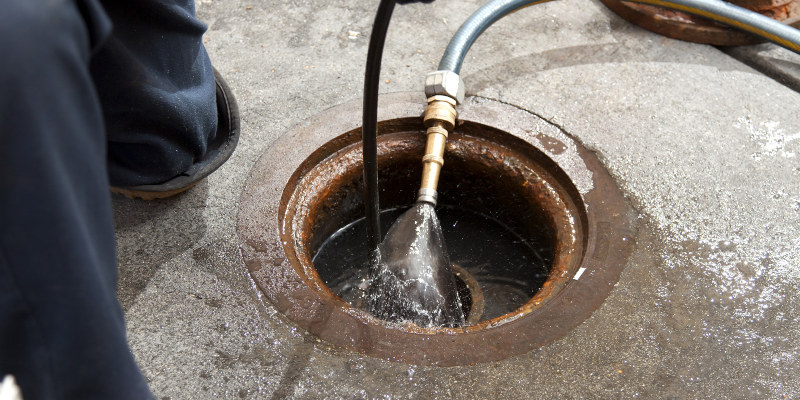 When you need help getting rid of a plumbing clog, turn to us at East Atlantic Plumbing LLC. When we come to tackle the clog, we will likely use a
drain snake
. A drain snake has a long, flexible metal cable along with an uncoiled spring. When you put it down a drain, it uncoils until it reaches the obstruction blocking the pipe and causing the backup.
One of the main reasons we like using a drain snake to get rid of clogs is because it won't damage your pipes. A drain snake also lets us get deep within your pipes, removing clogs large and small from your piping.
"The only company we will call."
"We had an issue with our main sewage line being clogged and a bad water leak under our house. They came out and fixed it within an hour, and it was extremely reasonably priced. Moving forward, they will be the only company we will call with any plumbing or water leak issues."
★★★★★ Traci S.
Need help with a clog? Call us at 910-616-3238 or fill out our contact form to learn more.
Benefits of Working with Us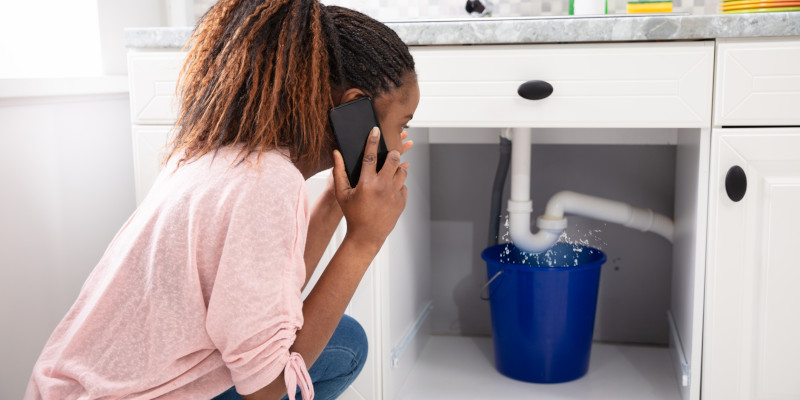 Unlimited Licensed Plumber
We are well equipped to handle residential, commercial, and industrial plumbing with the experience and equipment to complete complex plumbing jobs.
Full Service
We are a reliable, full-service plumbing company, able to diagnose and solve your plumbing problems faster and more cost effectively, therefore saving the homeowner money.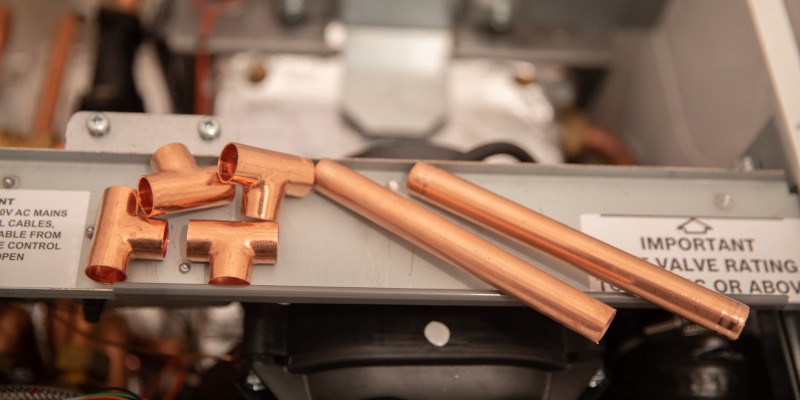 High-Tech Equipment
We have over $1 million in high-tech equipment to help get the job done right the first time.
Need help with a clog? Call us at 910-616-3238 or fill out our contact form to learn more.
Hire us to clear that clogged drain!
We have provided exceptional plumbing services in the Wilmington, North Carolina area for many years, and we are always eager to help homeowners stumped by different plumbing problems. If you have a clog in your sink or toilet, help is always just a phone call away.
The next time you just can't seem to dislodge that clog from one of your pipes, call our team to learn more about what a drain snake does and to set up your appointment. We look forward to hearing from you!
---
At East Atlantic Plumbing LLC, we use drain snakes to clear pipe clogs in Wilmington, Carolina Beach, Wrightsville Beach, Leland, Castle Hayne, Myrtle Grove, Ogden, Kure Beach, Porters Neck, Bayshore, Kings Grant, Northchase, Hampstead, and throughout New Hanover County, Brunswick County, and Pender County, North Carolina.
Why Choose East Atlantic Plumbing LLC?
Not only are we one of the oldest and best plumbing companies in the Wilmington, North Carolina area, but we are an unlimited licensed plumber who is well equipped and authorized to handle even the most complex plumbing projects. Over the years, we have continually invested in quality equipment and training to ensure that we can accurately and efficiently diagnose and repair existing problems and install all types of plumbing systems.
See what some of our clients have to say about our effectiveness with using a drain snake and our other services.
Buddy
★★★★★
The best plumbing company in town. I had a plumbing problem and I called Fran the owner, with in the hour he had his guys there. This company is the most professional and reasonable company in town. Fran and his team made sure I was taken care of and happy. I will never use another plumbing company. East Atlantic plumbing voted number one in this town.
Rick Campagna
★★★★★
I would like to give a very POSITIVE comment to the professionalism and urgency that was given to me by the professionals at "East Atlantic Plumbing Inc. " ... I am a property manager and last week One of my Clients suffered a loss at there Resturant. Their Hot water heater started leaking one late afternoon.. this was a sign that the 21 year old water heater was showing totals failure . My main plumber was out due to a loss in the Family and he recommended FRAN at East Coast Plumbing Co. and I am so glad he did.Fran had a teammate there within hours and he worked on getting the logistics developed for installing a whole new system Tankless Hot Water system . Fran and Company ..They had our Resturant up and running with in 24 hours. Thank you all so much for getting us through this stressful event .. East Atlantic Pluming a true 5 Star ⭐️ Team .. Rick Campagna
Leah Whitaker
★★★★★
Company was very good, really satisfied. Thank you Jason and Jessie for the great customer service.
Kimberly Weaver
★★★★★
I highly recommend East Atlantic Plumbing. Cody and Corey were prompt, professional and friendly. Repaired our hot water heater. Thankful for their promptness!!
Lisa Ly
★★★★★
If you need plumbing services, East Atlantic plumbing is the place to call. They are the best in town and can't beat the price with their services. Highly recommended!
Barbara Price
★★★★★
I am very pleased with the job done at my house. Jesse was very neat and courteous and kept me aware of what was going on and made sure I knew how to take care of my new water softener in years to come. I would definitely recommend them to anyone who needs plumbers who take pride in their work!
Wendy Andrade
★★★★★
Thank you for the prompt and professional service. I really appreciate a company that cares about their customers. The entire process was smooth. You guys rock!
Donna Grier
★★★★★
Excellent, professional and friendly service! We came home on a Sunday evening from a weekend trip and discovered a leak from our hot water heater. Which, by the way, is in our attic. Monday, I called around for plumbers. This company had a real person answer the phone and scheduled an appointment the same afternoon. The plumbers were great, they stayed late and finished the job...Amazing!! No more cold showers, LOL. I would highly recommend East Atlantic Plumbing!
Allison Weeks
★★★★★
I can not say enough about how Great East Atlantic Plumming company is! They are so knowledgeable and professional! They updated my plumbing system and fixed a leak in my kitchen. I will recommend them to all my family and friends. They are who my family will call for all of our Plumming needs! Thanks Fran for all of your help!
Jennifer Brooks
★★★★★
Jake came to our house to find a leak we had. Though we had other plumbers come, they told us the toilet was leaking and they offered to put in a new one for 1000. Long story short we did that work ourselves and saved $800, but we still had a leak.You guys sent Jake over and he found a broken pipe under the house with in less than 10 minutes of his arrival. He was friendly, honest and hard working. In spite of it being late Friday in one of the hottest weeks ever, he did everything and more! I highly recommend this service and Jake!
Bondsman Rick
★★★★★
Professional quick and Efficient. If you need plumbing this is the man to call
Gina Parker
★★★★★
I have to give a shout out to Fran Richard & East Atlantic Plumbing!!!!!!We had an emergency, on a Saturday no less. they were onsite within an hour and had it fixed in less than an hour!!If you need a plumber, This is your guy!!
Leni Knowles
★★★★★
Molly and her team were absolutely awesome. They came out the same day I called, at the time they promised. Returned on a Friday afternoon to replace the water heater (working late to make sure we were set for the weekend). So thankful for this team and their willingness to go above and beyond to take care of my family!
Kendall Murphy
★★★★★
We had a plumbing emergency, we cut a water line! We were able to turn off the main water and they made it to us within an hour!! They explained everything they would do (they had to cut a section of cabinet) and checked with us before they started. They finished everything up in a timely manner and even fixed the original issue we were trying to fix ourselves when we cut the line! Very professional company!
Molly Zimmerman
★★★★★
Everyone at East Atlantic Plumbing is so friendly, responsive & educational! My hot water heater was leaking very badly! Little did I know that I needed a new one! But the techs made me feel at ease with them having my size water heater in stock & replaced it all in one day! Thank you to the office as well for squeezing me in the busy schedule they had already that day!
Amanda Woodell
★★★★★
We needed Emergency Plumbing for a leak we couldn't find. The Fellas came out Saturday night about 10, worked hard, found the problem and coordinated with the city to fix the problem by the road. Great communication, quick response, hard working! Highly Recommend!
Sonny Davis
★★★★★
praise the Lord this is a testimonial from Pastor Julian from the chords Across America gospel Ministries here in Wilmington North Carolina inviting everyone to come down to East Atlantic Plumbing and plumbing work done. Fran has been real good to the ministry and to myself and I want to spread his good work around the city and around the country thank you. The staff and everyone in the building is amazing. may God bless!
Matt Urben
★★★★★
Great professional service the same day that I picked up my water heater from Lowes…..you got to do business with these guys….
darkseacret
★★★★★
Great service. On time & professional
Michelle Cherry
★★★★★
These guys are so awesome. Let them know we were on a tight budget and had a busted pipe from the freezing weather and they came right out and did a great job and the work guys were awesome! Highly recommended!
JANICE WILLIAMS
★★★★★
Excellent and prompt response to a pipe break under my house on Christmas Day! I called Michael and Sons, Wrightsville Beach plumbing, Roto Rooter, DB Plumbing and a couple of other local plumbers with no answer to their emergency line and no return call. I phoned East Atlantic Plumbing and they answered the phone, committed to service and arrived on time! Thank you!!!
james eaton
★★★★★
Jesse and Jake were exceptional. I'd be proud to have them working for me. Prompt,professional and very skilled at what they do.
Need help with a clog? Call us at 910-616-3238 or fill out our contact form to learn more.
We use high-tech equipment to unclog drains.